Description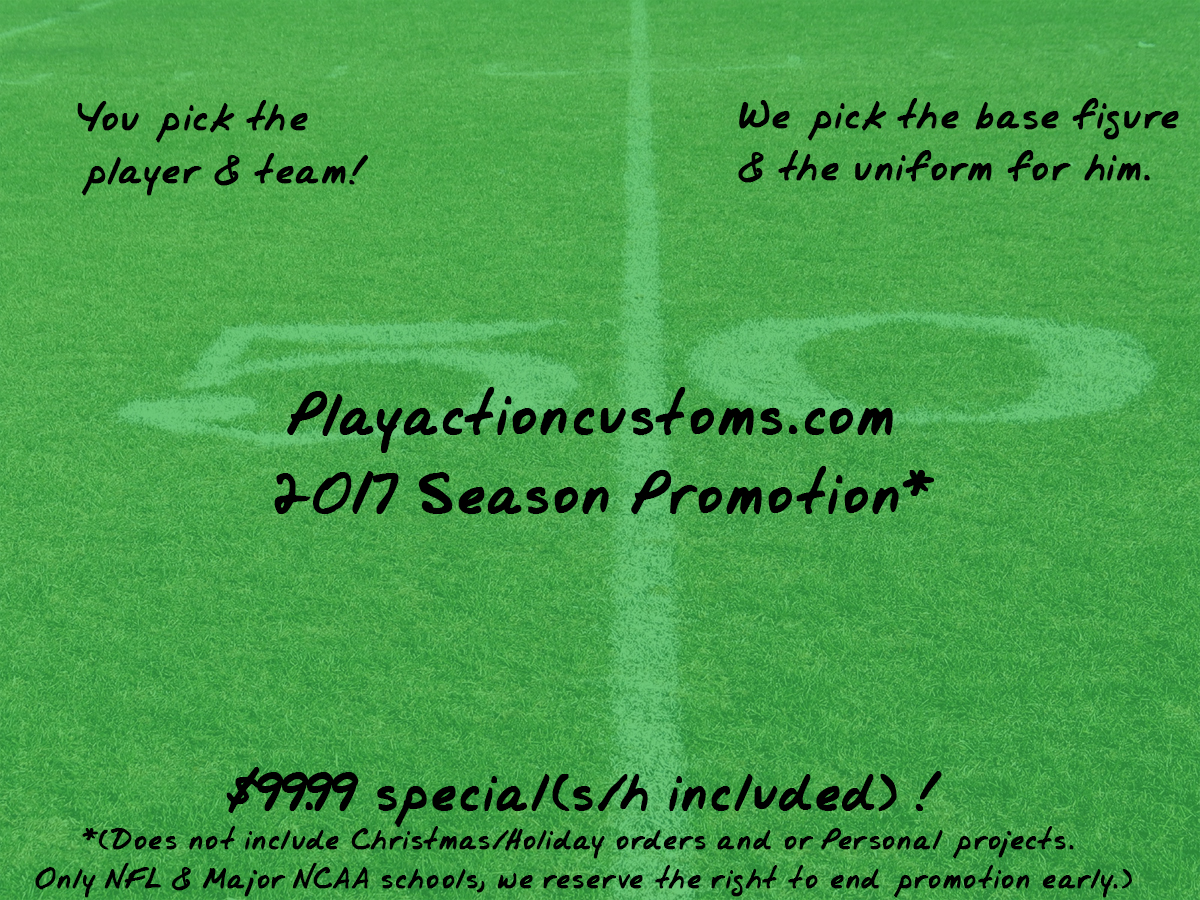 This promotion is a little different
It's for the customer that wants a custom mcfarlane of a player and is a bit impartial to the pose(base figure) and uniform.
You select the player/team. We select the base figure/uniform.
Now, if you want a quote on a specific figure then you can always request one and that will be provided.