NFL Season Promotion:

Enter the Last name/Team nickname (Doe/Browns, Thomas/49ers) for the player of your choice in the space above the Buy Now Paypal.com Button.
The player will be made in the pose(base figure) of our choice(for example Christian McCaffrey would not be made off of Jerome Bettis), nor would Tom Brady be made off of JeMarcus Russell, and we will put the player in the uniform of our choice.
You will be contacted via email after you've made the purchase to confirm the player. You can send any questions you may have to the address in the header above, or the form in the upper right hand corner. This promotion is only valid on orders shipped within the United States.
Thanks, playactioncustoms.com.
---
Color Rush figures:
Any player from any team can be made with these specs.
Just send a note with the player you interested via the form to your right.
Color Rush uniforms, can be made for any team and even hypothetical future color rush uniforms such as a Silver Jersey/Silver pants for the Raiders or Gold/Gold for the Steelers. Submit your request to the right.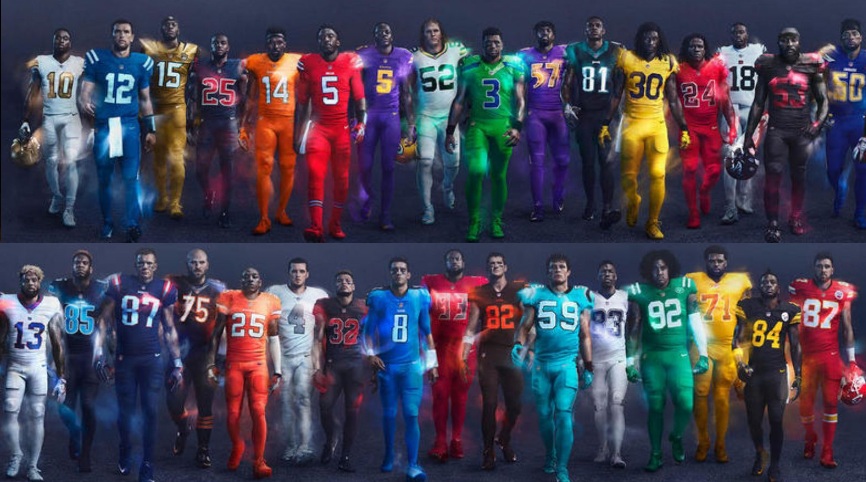 Congratulations to the 2017 Hall of Fame Class
Other members of the Class of 2017: Morten Andersen, Kenny Easley, Jason Taylor, owner Jerry Jones
Team Links
AFC East
AFC North
AFC South
AFC West
NFC East
NFC North
NFC South
NFC West
The site has switched servers, which has caused some gallery/page/email issues. Some pages are still under construction until they can be addressed.
Note email addresses quoterequest@ and customorders@ are no longer active.