NFL Draft Promotion: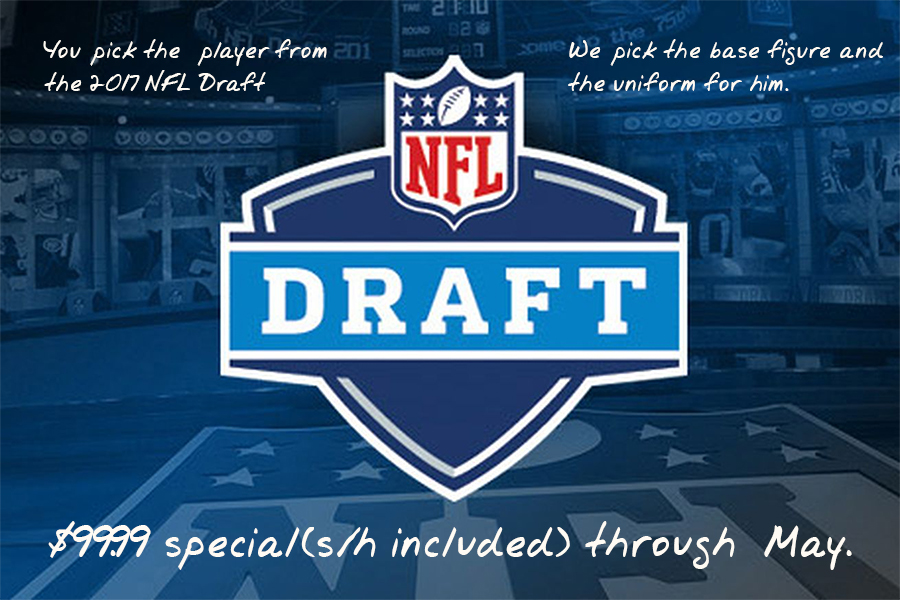 Enter the Last name/Team nickname (Doe/Browns, Thomas/49ers) for the player from the 2017 NFL Draft in the space above the Buy Now Paypal.com Button.
The player will be made in the pose(base figure) of our choice(for example Christian McCaffrey would not be made off of Jerome Bettis), and we will put the player in the uniform of our choice. We will use the # that that the player is assigned by the team once he is drafted.
You will be contacted via email after you've made the purchase to confirm the player. You can send any questions you may have to the address in the header above, or the form in the upper right hand corner. Thanks, playactioncustoms.com
---
Color Rush figures:
Any player from any team can be made with these specs.
Just send a note with the player you interested via the form to your right.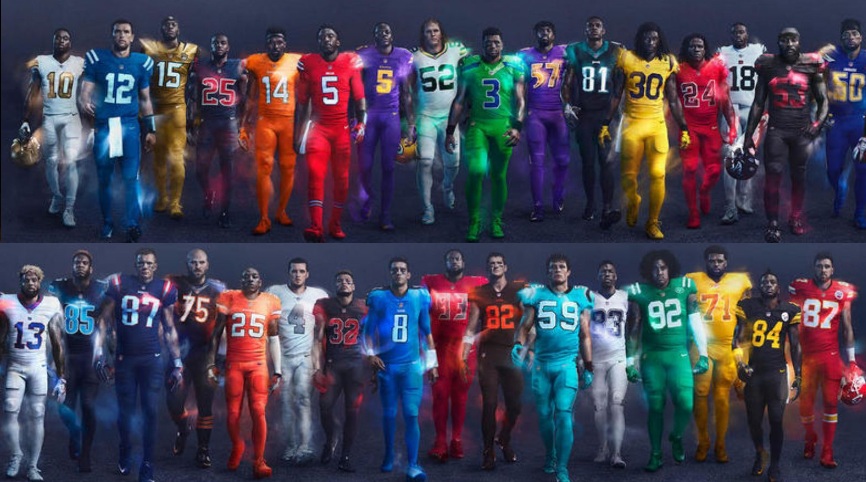 New Section: In stock figures:
Congratulations to the 2016 Pro Football Hall of Fame Class
Other players such as  Orlando Pace, Tony Dungy and Dick Stanfel can also be made.
Click image for more views of that player!Still fixing this part.
The site has switched servers, which has caused some gallery/page/email issues. Some pages are still under construction until they can be addressed.
Note email addresses quoterequest@ and customorders@ are no longer active.